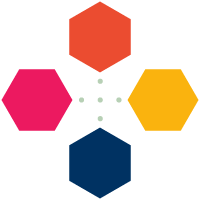 California Local News Fellowship Team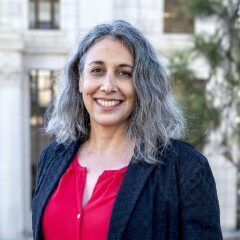 Dean
Geeta Anand
(she/her)
Geeta Anand is dean of Berkeley Journalism. She is providing leadership and strategic direction for the California Local News Fellowship. She came to the journalism school in 2018, after working as a reporter for 27 years. She has led the school in the development of a strategic plan that aims to support local journalism and change who gets to become a journalist in this world. A native of Mumbai, India, she began her career in the U.S. at a free weekly newspaper on Cape Cod and went on to cover local government in Vermont for the Rutland Herald and then city and state government for the Boston Globe. She later worked for The Wall Street Journal, where she was part of teams that won a Pulitzer Prize and was a finalist for another, and served as a foreign correspondent for The New York Times in South Asia. In addition to serving as dean, she teaches an introduction to reporting class that focuses on covering Richmond, California.
Cohort Manager
Ekene "E" Okobi
(she/her)
E is creating the fellowship experience, helping to design and lead the coaching, mentoring, support and training for our fellows. E has backgrounds in journalism, education and theater. She has produced and reported stories for Marketplace Radio, PRX The World, and WAMU, the Washington, D.C., public radio affiliate. She most recently reported for KQED News in the San Francisco Bay Area. As an educator, she has designed and delivered programming and training for institutions including New York University, University of the Arts, London, and the New York Public Library. She's excited to help journalists and newsrooms collaborate on empowering their communities with the information they need to be active and engaged citizens.
Finance and Operations Specialist
Sarah Ffinch
(she/her)
With a background in nonprofit events management and logistics, adult education, and an unhealthy political news addiction, Sarah feels right at home in the School of Journalism. She lives in the East Bay with her husband and two young children.
Cohort Manager - Video
Andrés Cediel
(he/his)
Andrés Cediel is a documentary filmmaker, professor at UC Berkeley's Graduate School of Journalism, and frequent contributor to the PBS program FRONTLINE.  He was a writer, director and producer of "Covid's Hidden Toll" (2020), "Trafficked in America" (2018), and the Emmy-award winning piece "Kids Caught in the Crackdown" (2019) which was produced in collaboration with the Associated Press. His work has received two duPont-Columbia Journalism awards, the RFK Grand Prize for Journalism, twice been a finalist for the Goldsmith Prize in Investigative Reporting, nominated for a Peabody, and multiple Emmys, among other awards. Andrés supports the current cohort of fellows to produce video stories and exploring the development of a video fellowship track for future cohorts. Additionally, he is leading an effort to produce video storytelling about the fellowship program. He received a BA in Anthropology from Brown University and his Master's degree in Journalism from UC Berkeley.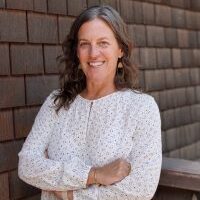 Project Director
Christa Scharfenberg
(she/her)
Before joining the fellowship program, Christa was senior vice president for portfolio success at the American Journalism Project, a venture philanthropy that invests in the growth of local nonprofit newsrooms across the country. Prior to AJP, Christa spent more than 18 years at Reveal / The Center for Investigative Reporting, serving as CEO from 2017-2021. She helped lead the growth of CIR from a small nonprofit producing a handful of reporting projects a year to a multiplatform newsroom reaching millions of people through the Reveal website, public radio show, podcast, documentaries, social media and innovative approaches to collaborations and community engagement. She is on the advisory boards at the Poynter Institute, the Legal Clinic Fund and Correctiv (in Berlin). Christa feels incredibly privileged to be able to help early career journalists launch their careers and California newsrooms to more fully serve their communities.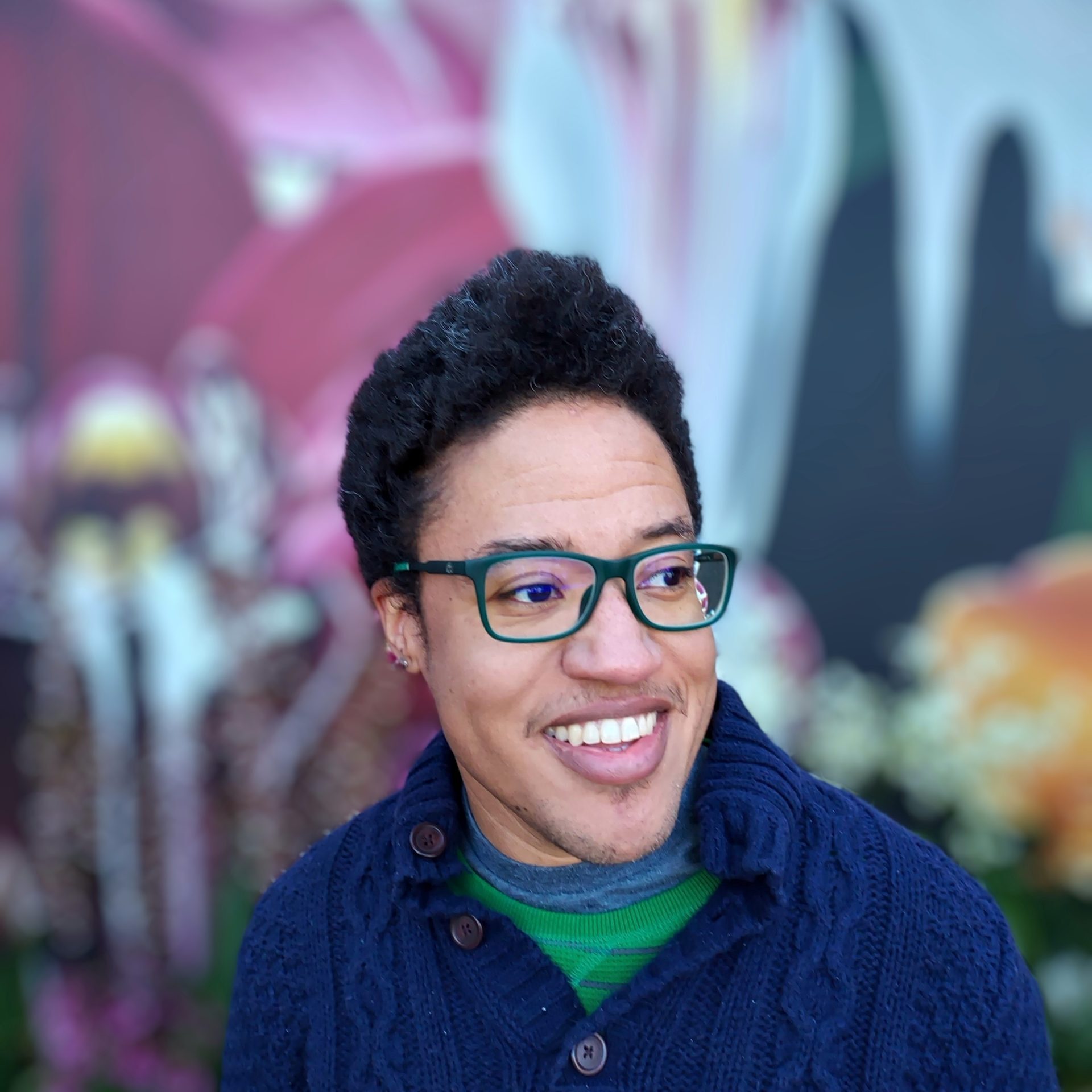 Project Coordinator
Flynn May
(they/them)
Flynn has been a member of the UC Berkeley Journalism staff since 2014. Before joining the Fellowship program in 2023, they lent administrative and participant support to the journalists, educators and communications professionals at Advanced Media Institute (Berkeley AMI) and AMI recording studios. They bring a multi-disciplinary approach to solving problems, gained through administrative, programmatic and hospitality roles in organizations like the Children's Creativity Museum, Hill|Holiday, KQED and WBUR, along with other creative roles in the arts. As a veteran of several media internships, Flynn recognizes the challenges in establishing a career in this industry, and is excited to support our state's journalists in reaching their career goals.
Strategic Communications
Alena Feeney
(she/her)
Alena has designed integrated marketing campaigns for state agencies and corporate, nonprofit and philanthropic organizations. She has worked with a wide spectrum of clients including: Mood Media, Washington Dept. of Natural Resources, UC Berkeley Graduate School of Journalism, Starbucks, Jamba Juice, Spark Museum, Whatcom Community Foundation, University of Hawaii/STEM Pre-Academy, and many small businesses to expand their reach and market share. Additionally, Alena teaches courses in digital marketing and social media at Bellingham Technical College and is pursuing a doctorate in Communication and Information Sciences at the University of Hawai'i at Mānoa, examining how platform design, social ties, and artificial intelligence influence discourse within virtual communities.
Senior Cohort Manager
Katharine Mieszkowski
(she/her)
Katharine Mieszkowski is the Senior Chort Manager within the fellowship team, contributing to the leadership in training, mentoring, and support of the fellows. With a journalistic career spanning decades, Katharine possesses diverse experience in both local and national news across print, online, and audio platforms. Her most recent position was as a senior reporter and producer at Reveal from The Center for Investigative Reporting, where she played a key role in acclaimed investigations concerning Amazon, Tesla, and the nation's largest banks. In the preceding year, she collaborated with journalism graduate students from UC Berkeley on two Reveal episodes addressing reproductive rights. Katharine's reporting has been featured in prominent media outlets, including The New York Times, NPR's All Things Considered, and KQED's The California Report.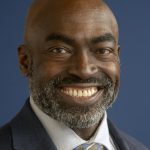 Don Blount
Don Blount has worked as a journalist in California for more than 20 years. He is Central Valley executive editor for newspaper publisher McClatchy, supporting the media news company's sites in Modesto, Merced and Fresno. Previously he served as executive editor of The Stockton Record for more than five years, after joining the company as its managing editor in 2005. He has also held editing positions at The Modesto Bee and The Sacramento Bee. Before moving to California in 1999, he was a business writer at The Denver Post and a business writer and general assignment reporter at The Morning Call (Allentown, Pennsylvania). A Philadelphia native, Blount is a graduate of Lehigh University. He and his family live in Stockton.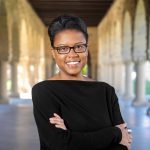 Paulette Brown-Hinds
Dr. Paulette Brown-Hinds is founder of Voice Media Ventures, publisher of Black Voice News and a JSK Sr. Journalism Fellow at Stanford University. As second-generation publisher of Black Voice News, Brown-Hinds is transforming the newspaper into a solutions-oriented, data journalism and justice-focused community news organization. As a member of the California Press Foundation and California News Publishers Association boards of directors, she works to strengthen the state's information ecosystem as an essential part of its civic infrastructure. She has received Google News Initiative Innovation Challenge funding, was a Knight Digital Media Fellow, Salzburg Seminar in American Studies Fellow, and JSK Community Impact Fellow. She serves on the boards of the American Press Institute, The James Irvine Foundation, and Inland Empire Community Foundation.
Regina Brown Wilson
Since 2012, Regina Brown Wilson has served as executive director of California Black Media, a network of over 30 print, digital, radio and streaming news organizations serving African American communities across the state. Her support for Black-owned publications is centered on increasing their participation in the state's media economy. Brown Wilson also is a co-convener — in partnership with Ethnic Media Services — of Black, Latino, Asian, Pacific Islander and Native American news publishers in California. Wilson has held numerous official and advisory roles in state government. Previously, she led the engagement of underrepresented minority groups at the State Board of Education and served in Gov. Arnold Schwarzenegger's Office of Planning and Research as statewide education and community outreach manager. Brown Wilson was appointed a commissioner for the 2020 Census Complete Count Committee and helped secure an investment of over $50 million from the state for paid media to promote census participation, a significant portion of which was allocated to ethnic media. She is a member of the African American Empowerment Council of California, Sacramento NAACP and Gov. Gavin Newsom's Minority Owned Small Business Task Force under the Government Operations Agency. Brown Wilson also is chair of the state's first Black women's think tank, housed at California State University, Dominguez Hills.
Arturo Carmona
An established communications and public affairs policy leader, Arturo Carmona serves as the managing partner of Tzunu Strategies and heads the Latino Media Collaborative and Calo News. He has worked with organizations throughout the U.S. and Latin America, including as senior strategy adviser to ImpreMedia, the largest Latino print and digital news organization in the U.S.; digital media and strategic communications adviser to the Andres Manuel Lopez Obrador for President campaign (Mexico); and deputy political director for the Bernie Sanders for President campaign. Previously he worked for the California Legislature, the Mexican American Legal Defense and Educational Fund (MALDEF), and was executive director of Presente.org and founding executive director of the Council of Mexican Federations (COFEM). He serves on numerous boards including White Memorial Hospital and the California News Publishers Association. Hispanic Magazine honored him with the Hispanic Achievement Award and called him "one of the most influential leaders in the country."
Julian Do
Julian Do is co-director of Ethnic Media Services, which works to enhance the capacity of ethnic news outlets to inform and engage diverse audiences on broader public issues with the goal of building a more inclusive, participatory democracy. There, he focuses on digital media, business development, and special editorial projects. Currently, he is involved in statewide initiatives including Stop the Hate, the COVID-19 misinformation reporting project, and business sustainability for EMS members. Previous projects include digital media transformation and developing multicultural digital squares in Los Angeles, San Jose, and New Orleans. In addition to his two decades in media, Julian spent 15 years in semiconductor manufacturing, fund management, and social development throughout East Asia Pacific and the Caribbean. He attended the University of Michigan and Sacramento State.
Eleni Economides Gastis
Eleni Economides Gastis is journalism department chair at Laney College in Oakland, where she serves as adviser to Peralta Community College District's award-winning student-run publication, The Citizen. As a former reporter for the Bay Area News Group and the San Francisco Examiner, Eleni advises students to report with an investigative lens, keeping a watchful eye on local government. As a proud graduate of the California Community Colleges, Eleni believes that all students deserve a rich, modern journalism education that is fueled by access, inclusion, mentorship, and support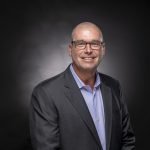 Simon Grieve
Simon Grieve is publisher of Southern California News Group's weekly Grunion Gazette in Long Beach, The Beach Reporter in Hermosa Beach and the Palos Verdes Peninsula News. He started out at the Grunion Gazette as marketing manager in 1999. Simon was chairperson of the California News Publishers Association board of directors from 2020 until 2022 and currently serves as chairperson of the CNPA Services Inc. board of directors. He has been married to his wife, Carla, for 29 years and they have three children, Jaqueleen, Madeline and Alec
Angel Jennings
Angel Jennings is the assistant managing editor for culture and talent at the Los Angeles Times. In this role, she oversees hiring and recruiting efforts, staff development and shifting the culture of the newsroom. She also heads the internship programs and diversity fellowship. For almost a decade, she was a metro reporter covering LA's Black communities. Angel is a Washington, D.C., native but considers LA her adopted home. (Photo by Los Angeles Times.)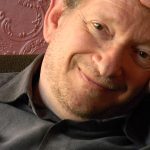 Gabriel Lerner
Gabriel Lerner is a journalist, columnist, publisher, consultant, poet, novelist and short story writer. He is the founder and co-editor of Hispanic L.A., a bilingual site of opinions, politics and arts that reflects the Latino experience in the United States from a Los Angeles perspective. Lerner was editor-in-chief from 2014 to 2021 of La Opinión, the largest Spanish language daily newspaper in the U.S., where he currently serves as editor emeritus and editorial writer. Prior to La Opinión, Lerner was editorial director of Huffington Post Voces (Spanish) and HuffPost Latino Voices (English), and editor-in-chief of the weekly Tiempo in Tel Aviv. He has published a book of short stories, two poetry books and one novel. Lerner is the father of four boys, and lives with his wife, Celia Grail, Princess Leia (their dog) and Almendra (their cat), in Van Nuys. 
Malcolm Marshall
Malcolm Marshall is a multimedia journalist, musician, and DJ based in Richmond, Calif. Since 2011, he has published and is the executive editor of the youth-led, bilingual (English/ Spanish) community news outlet Richmond Pulse, and producer of the Street Soldiers radio program on 106KMEL. Before leading Richmond Pulse, Marshall spent more than 10 years as a reporter and multimedia producer at New America Media.  In 2015, Marshall was recognized by the Northern California Chapter of the Society of Professional Journalists with the group's Silver Heart award that honors a "journalist whose career reflects an extraordinary dedication to giving voice to the voiceless."
Derek Moore
Derek Moore is a Napa-based freelance writer who shared in The Santa Rosa Press Democrat's Pulitzer Prize for breaking news coverage of Northern California wildfires in 2017. As a daily news reporter, Moore covered numerous national and international events, including the bombing of the Alfred P. Murrah Federal Building in Oklahoma City, the September 11 terror attacks and the 2014 South Napa Earthquake. He has written extensively about local government, state politics, the environment and mental health, the latter with a particular focus on adolescents. Moore holds a journalism degree from Sacramento State University and, as a Rotary Ambassadorial Scholar, earned a post-graduate diploma in African studies from the University of Cape Town in South Africa. He is president of the Pacific Media Workers Guild, an editor for Bay News Rising, a high school running coach and teacher. He and his wife, December, have two children and a cat.
Julie Patel Liss
Julie Patel Liss conducts investigative reporting projects with students and leads Cal State Los Angeles' journalism program and its community news outlet, which covers the neighborhoods her students hail from in Eastside and South LA. She worked as an investigative reporter at the Center for Public Integrity and D.C.'s NPR affiliate, and as a reporter at the Sun Sentinel and San Jose Mercury News – newsrooms where her beats included federal politics, education, race and demographics, and utilities and insurance. She has earned over 15 journalism honors. She was born in India, raised in Chicago and lives with her family in Long Beach.
Mike Rispoli
Mike Rispoli is the senior director of Journalism and Civic Information at Free Press, a nonpartisan organization created to give people a voice in the crucial decisions that shape our media. In his role, Mike has organized with communities and journalists to advocate for the news, information and narratives that people need to thrive. He led the grassroots campaign that created the New Jersey Civic Information Consortium, a first-of-its-kind nonprofit that invests public funding to strengthen local-news coverage. Mike now sits on the consortium's board. A former journalist, he advises newsrooms and foundations throughout the country and has taught at Rutgers University.
Cresencio Rodriguez-Delgado
Cresencio Rodriguez-Delgado is the news director at KVPR (Valley Public Radio) in Fresno, where he manages the news staff and oversees editing and assignment of news coverage for central California. He previously worked as a news correspondent covering the San Joaquin Valley for the PBS NewsHour's Communities Initiative. Before that, he covered various topics including environment, income inequality and general assignments for The Fresno Bee. He also worked briefly with the California Divide team headed by CalMatters, contributing reporting from the Fresno area. Cresencio was the editor of the Fresno City College and Fresno State University student newspapers, where he led campus coverage by student reporters. His journalism work started with contributions to the youth-led publication The kNOw. Cresencio was born in Mexico and grew up in Tulare County.
Christine Schiavo
Christine Schiavo is an editor at UC Berkeley's Investigative Reporting Program, overseeing the student-produced news sites Oakland North and Richmond Confidential as well as the "Aging in America" series. Before coming to the IRP, she was a reporter and editor at the Fairmont (Minnesota) Sentinel, The Philadelphia Inquirer and The Morning Call in Allentown, Pennsylvania. She also taught journalism for two decades at Lehigh University in Bethlehem, Pennsylvania, and Cedar Crest College in Allentown. She earned a bachelor's degree in journalism and a master's in communication from Temple University in Philadelphia, her native city and home of her beloved Phillies. (Photo by Janice Hui.)
Mark Schoofs
Mark Schoofs is a visiting professor of journalism at the USC Annenberg School for Communication and Journalism. Schoofs won a Pulitzer Prize for his reporting on AIDS in Africa at The Village Voice and shared in another Pulitzer Prize at The Wall Street Journal for reporting from Ground Zero on the 9/11 terrorist attacks. He launched the investigative reporting team and later served as editor-in-chief at BuzzFeed News, where projects he edited or oversaw won the Pulitzer Prize and were Pulitzer finalists three times. (Photo by BuzzFeed News.)
Phylis West Johnson
Phylis Johnson, Ph.D., is professor and director of the School of Journalism and Mass Communications at San José State University, and emeritus professor of Sound and New Media in the College of Mass Communication and Media Arts at Southern Illinois University, Carbondale. She is the founding co-editor of Resonance: Journal of Sound and Culture (University of California Press), former editor of Soundscape: The Journal of Acoustic Ecology, and the past editor of The Journal of Radio and Audio Media. She has authored six books in media studies, numerous research chapters and journal articles, as well as arts reviews and magazine features on gaming, sound and new media, particularly virtual and mixed reality. She has presented internationally, and has more than 20 years of professional radio experience.