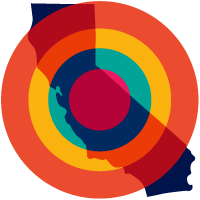 The California Local News Fellowship program is a multi-year, state-funded initiative to support and strengthen local news reporting in California, with a focus on underserved communities. Each year, the program places up to 40 early-career journalism fellows in newsrooms throughout the state for two-year, full-time reporting positions.
This program directly addresses the crisis in local news across the nation. In California alone, a quarter of news publications ceased operations between 2004 and 2019, as reported by the University of North Carolina Hussman School of Journalism and Media. According to a separate 2023 study from the Medill School of Journalism at Northwestern University, four out of California's 58 counties lack local newspapers, and eleven counties have only one. The ramifications are significant. Research indicates that the decline in local reporting results in reduced accountability, increased borrowing costs for municipalities, elevated government expenditures and deficits, fewer individuals pursuing public office, and diminished voter turnout, among other consequences. Furthermore, a weakened information ecosystem exposes Californians to disinformation and risks leaving many – especially those historically underrepresented at the decision-making and opinion-shaping table – out of the informational loop and unable to advocate on their own behalf.
The California Local News Fellowship program stands as an ambitious initiative, delivering direct reporting resources to local news outlets in communities throughout the state. Participating newsrooms are representative of the state's diverse journalism ecosystem and include mainstream newspapers and digital sites, ethnic media, non-profits, youth media and public media outlets, among others. It also is a talent development initiative, aiming to support the next generation of journalists as they launch their careers.
We invite you to stay connected with the California Local News Fellowship as the program unfolds. Throughout the year, we'll share stories, insights and highlights from our fellows and their newsrooms. Published stories are posted in the Pressroom.
*California newsrooms are invited to apply for the 2024 - 2026 cohort of the California Local News Fellowship. The application is open now, click here for more information.