Applications Due January 31st
The Ferriss – UC Berkeley Psychedelic Journalism Fellowship
Ten $10,000 reporting grants issued per year.
2022 Ferriss-UC Berkeley Journalism Fellows
Denver, Colorado
Ann Marie Awad
Ann Marie is an award-winning independent journalist and podcast producer. With more than a decade of experience in local news, their work has appeared on NPR, Here & Now and Life of the Law. Awad spent three years exploring the effects of rapidly changing drug policy on peoples' everyday lives as the creator and host of the podcast On Something. They're now working on a new podcast about psychedelics.
Twitter: @AnnAwad
South Orange, New Jersey
Ben Wyatt
Ben is a British-born storyteller. Formerly a multimedia journalist and development executive for over a decade with CNN, Ben now tells stories across print, audio and video for outlets including the BBC, The Guardian, Fast Company and more. A recent graduate of The New School's creative writing MFA program, his work has explored the effects of sport-related CTE and potential solutions psychedelic medicines may offer to sufferers. Ben is working on a long form audio story about psilocybin.
Twitter: @benwyatt78
Thomas, West Virginia
Cassady Rosenblum
Cassady Rosenblum is a writer from West Virginia and proud alumna of the UC Berkeley Graduate School of Journalism. In addition to being a 2022 Ferris-Berkeley Fellow, she is also the 2022-2023 Opinion Fellow for The New York Times. She's been fascinated by psychedelics ever since learning about her Beat Generation namesake, Neil Cassady, and is especially interested in writing about how psychedelics are spreading to red states and rural places. Cassady's fellowship story ran in Rolling Stone magazine in June 2022. Read it here "These Mormons Have Found a New Faith — in Magic Mushrooms."
Twitter: @cassadyariel
Denver, Colorado
Chris Walker
Chris Walker is a freelance journalist based in the Mountain West who specializes in narrative, longform reporting. Over the past decade his work has spanned four continents, ranging from investigative journalism to arts and culture writing. His research into drug policy includes the 2020 narrative podcast series The Syndicate, about the rise and fall of a cannabis smuggling empire in Colorado. Walker's work can be found on his website. For his fellowship, Chris reported a 4-part podcast digging into two competing psychedelics ballot initiatives in Colorado.
Twitter: @bikejournalist
Santa Fe, New Mexico
Clayton Dalton
Clayton is a writer and physician. He has written about the promise and peril of ibogaine for Wired, the complexity of medical testing for The New Yorker, exponential growth for The Guardian, iron metabolism for Nautilus, hospital overcrowding for Undark, and more. He hopes to never write about COVID-19 again. Clayton has a medical degree from Columbia and trained at Harvard. He lives in New Mexico with his wife, where he works in rural hospitals serving Indigenous communities. Clayton is working on a magazine story about psychedelics and a new paradigm of psychiatric treatment.
Minneapolis, Minnesota
Ernesto Londoño
Ernesto Londoño is a journalist at The New York Times working on a book about the past and future of medicinal psychedelics that will be published by Celadon Books. Ernesto served as Brazil bureau chief at The New York Times from 2017 to 2022 and was previously a member of the Editorial Board, where he wrote about global issues. Before joining The New York Times, Ernesto worked at The Washington Post for nine years, where his assignments included covering the Pentagon, the wars in Iraq and Afghanistan and the Arab Spring. Born and raised in Bogotá, Colombia, Ernesto is fluent in Spanish and Portuguese. Ernesto is working on a book about psychedelics.
Twitter: @londonoe
Rome, Italy
Jonathan Moens
Jonathan Moens is an Eritrean-Belgian science and investigative journalist based in Rome. He studied brain sciences in London and Paris, where he worked as a neuroscience research assistant and then decided to pursue journalism. As a freelancer, he covers science, health, and environmental stories, which have been published in National Geographic, Undark, The Atlantic and more. Jonathan has published several psychedelics stories over the past year, including "For Canadian Patients, Therapeutic Psychedelics Beset by Red Tape" published in Undark in March 2023.
Twitter: @jonathan_moens
Brooklyn, New York
Kenya Denise
Kenya Denise is the co-founder and creative director of Domino Sound – a new production studio creating innovative, educational, and provocative multimedia. She wrote, directed, and executive produced the narrative audio drama, The Cheat Code. She was audio ep on photographer Naima Green's prototype digital archive of queer New York, SKIN CONTACT.
For Kenya, imagination and experimentation are key. Due to relocation after Hurricane Katrina, she grew up in both New Orleans and the DMV. She is a disabled Scorpio who hates racism. Kenya is working on a podcast about psychedelics and the Black experience.
South Africa
Kimon de Greef
Kimon de Greef is a freelance journalist from South Africa. He has written for The New York Times, The Guardian, Guernica, National Geographic and other publications, with a story on 5-MeO-DMT, a hallucinogenic substance derived from Sonoran Desert toads, for The New Yorker magazine. He co-authored a book on abalone smuggling with a poacher who began writing a memoir in prison. He holds a conservation biology masters from the University of Cape Town and a journalism masters from New York University. He's working on a book about psychedelics.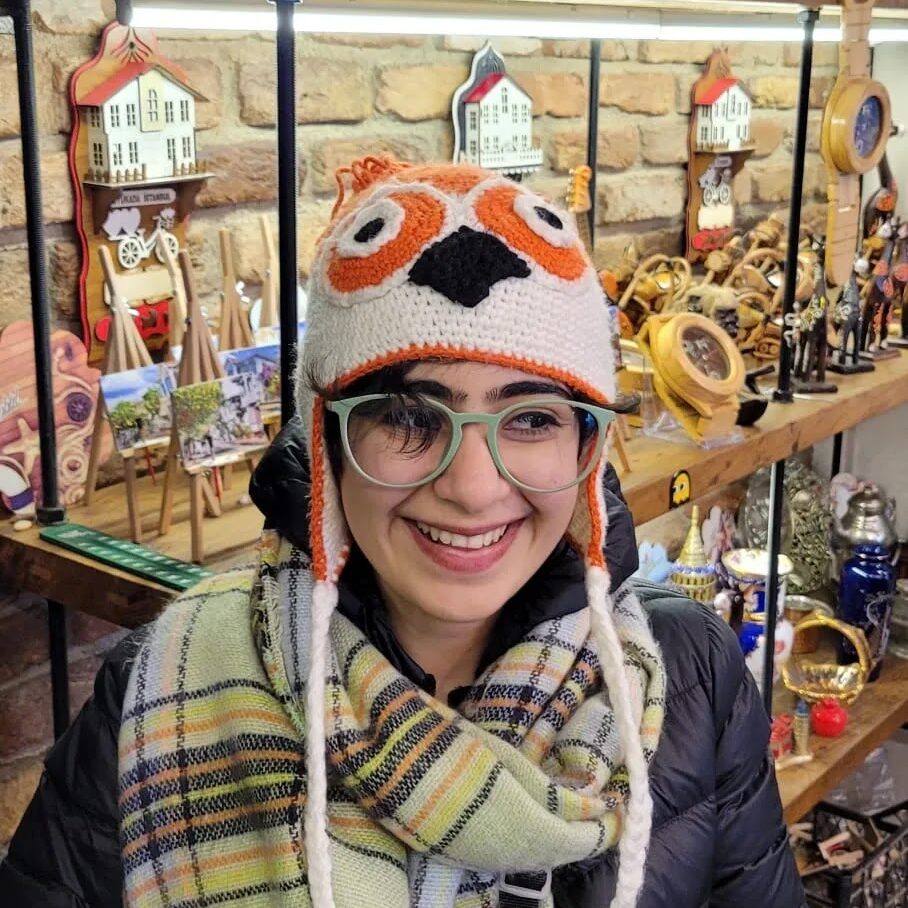 Brooklyn, New York
Manal Zahid Khan
Manal is an independent journalist, who tells stories in words, photos, and video. Her work has been at the intersection of gender, culture, cinema, and psychedelics. Her fellowship project dissects the relationship between queer identities and psychedelics in the mega city of Karachi. She is a Falak Sufi Fellow of the Near Eastern Studies and Journalism program at New York University.
Twitter: @manalkhan07
Tulsa, Oklahoma
Michael Mason
Michael is a journalist and author of Head Cases: Stories of Brain Injury and Its Aftermath (FSG, 2008). He is the founding editor of This Land Press and his work has appeared in The New York Times, The Believer, Discover and elsewhere. His current project is the non-fiction book called Psychonaut which explores the architecture of psychocosmic experiences through a psychedelic crime story.
Twitter: @michael_mason
Los Angeles, California
Olivia Goldhill
Olivia Goldhill is an investigative reporter at STAT, who has been reporting on psychedelic research and drug development since 2016. She's interested in how psychedelics fit within the existing model of healthcare, and holding the industry to high standards to create the strongest protections for patients. Her previous reporting in this space includes investigating a potential magic mushroom monopoly and exposing sexual abuse in a psychedelic clinical trial. Her work has been recognized as a 2021 EPPY finalist and a 2020 Livingston Award finalist. She previously worked at Quartz in New York and The Daily Telegraph in London. The fellowship is supporting Olivia's work on a book for Bloomsbury called Psyched about how emerging psychedelic therapies call into question the very foundations of the mental health industry.
Twitter: @OliviaGoldhill
Brooklyn, New York
Rachel Nuwer
Rachel is an award-winning freelance science journalist and author based in Brooklyn. She regularly contributes to The New York Times, National Geographic, Scientific American and more. She often writes about conservation, ecology and illegal wildlife trade, and more recently, has expanded her beat to include psychedelic science as well. Her next book, I Feel Love: MDMA and the Quest for Connection in a Fractured World, will be published in June 2023 with Bloomsbury and will explore the science, history, politics and culture of MDMA. For the fellowship, Rachel wrote a magazine story about ibogaine for National Geographic "This psychoactive plant could save lives—and everyone wants to cash in."
Twitter: @RachelNuwer
 Brooklyn, New York
Shayla Love
Shayla Love is an award-winning freelance journalist based in Brooklyn. Before that she was a senior staff writer at Vice News for five years where she wrote about health, science, psychology, and psychedelics. She has a master's degree in science journalism from Columbia University, and her work has appeared in Mosaic, STAT, Undark, The Washington Post, the Kenyon Review, the Atlantic, Vice, Harper's Magazine, Gothamist, and others. For the fellowship, Shayla wrote a story on psychedelics and blinding, expectancy effect, placebo and nocebo effects for Wired "Scientists Gave People Psychedelics—and Then Erased Their Memory"
Twitter: @shayla__love
Bridgeview, Illinois
Tasmiha Khan
Tasmiha iis an independent journalist whose work has appeared in The New York Times, The Washington Post, National Geographic, and Vox among others. Currently, Khan covers a wide range of topics related to health, race, politics, culture, and religion. This past year, Khan was named a Fellow for Knight Science Journalism at MIT, a Religion News Service/Interfaith America Journalism Fellow, a Higher Education Media Fellow at the Institute for Citizens & Scholars and Education Writers Association. Most recently, her reporting has also been supported by the Pulitzer Center. She is working on a story about psychedelics and American Muslims.
Twitter: @CraftOurStory